Crinkle Cuts album launch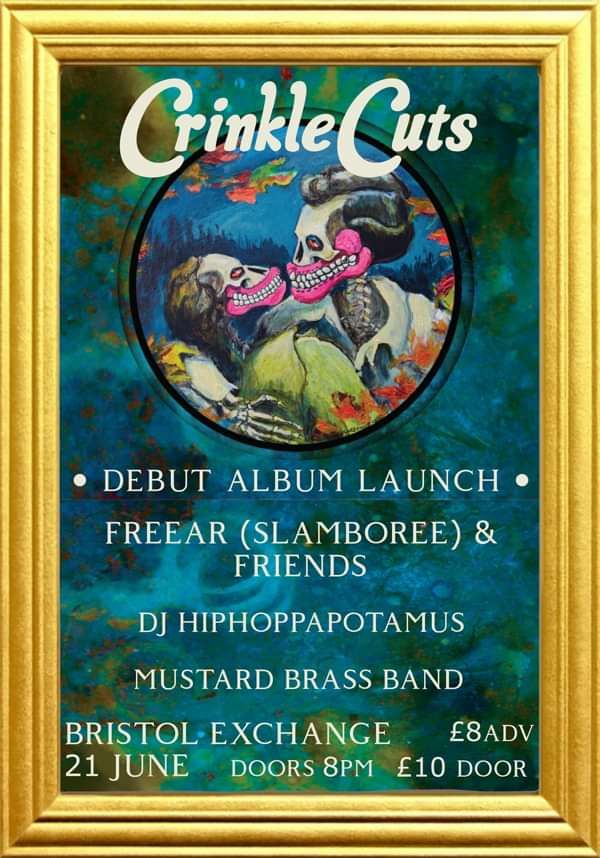 Legend has it that many moons ago Crinkle Cuts secreted themselves away in a fancy studio in Wales to record their first full length album "The Pleasure is all yours". The legends are all true, we done did it, and now we want to share all of our hard work with you!
To cement this landmark in (our) history we're getting together some of the finest acts and bringing them to the Exchange on June the 21st. We're doing a big ole take over all night until 3am so expect live music and an afterparty til late. We will of course also be selling limited initial release copies of the album on CD and some brand new tasty merch.
We're really happy to announce support from the inimitable DJ Hiphoppapotamus and Mustard Brass Band who will be joining us to bring a little slice of the festival circuit to the heart of Bristol. Freear, of Slamboree, will be bringing some friends to round of the night in style.
Line Up
Crinkle Cuts album launch