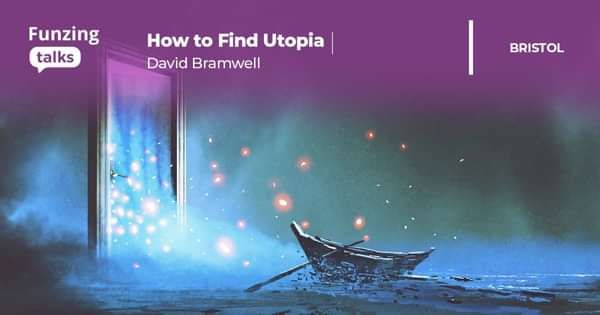 What is Utopia? How do we Find it?
After his girlfriend left him for someone she described as 'younger but more mature', David Bramwell embarked on a global adventure – to learn how to live with others. He visited an anarchist community in the heart of Copenhagen, a futuristic city in the desert and believed he'd found paradise in a Californian retreat, dreamt up by Aldous Huxley. Most fantastic of all was Damanhur, a thousand-strong community in the Italian Alps, that had built a secret underground temple the size of St Paul's Cathedral, taught plants to sing and turned itself as a 'living myth'.
Along the way, David's quest threw up niggling issues that beset many of us: Why is unhappiness rife amongst those who have wealth and freedom? How can we re-install community spirit in our densely populated cities? Is getting what you want really utopian?
Inspired by his adventures, Bramwell returned home and put into action the things he learned, by transforming his neighbourhood into his own vision of utopia. He'd like to inspire you to do the same.
Venue: The Exchange Doors: 7pm / Talk starts: 7.30pm.
*Please see venue website for admission (age restrictions) or accessibility information. Our talks may be filmed for promotional purposes.
---
Funzing Talks are here to re-invent your evenings, creating an exciting alternative to having a drink in your local pub or bar. Funzing Talks pull together an impressive array of leading entrepreneurs, intellectuals, bright thinkers and incredible individuals to inspire your evenings and expand your mind.
Held in a carefully selected range of intimate spaces, Funzing Talks is the ultimate boredom-buster.
Delve into a totally new subject and challenge your perspectives with like-minded, equally curious people. It's time to try something different - you never know where it may take you.
Line Up
Funzing Talks: How to Find Utopia