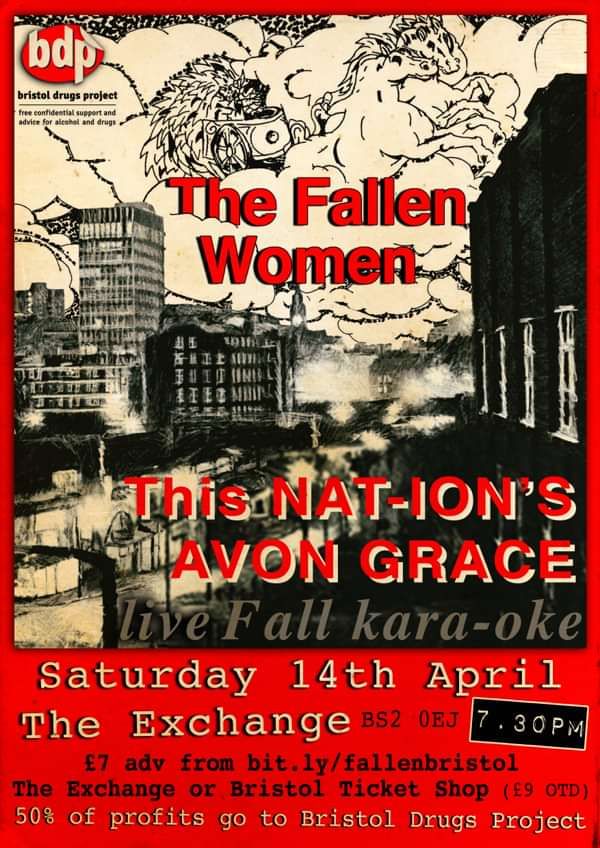 All-female live Fall karaoke band The Fallen Women are hitting the West for the first time!
Pick from a repertoire of 30 songs including Totally Wired, Touch Sensitive, Rowche Rumble, Blindness, Theme From Sparta FC #2 and Big New Prinz (full list can be found in the comments section on this page).
All are welcome, from seasoned performers to those who've never been on stage before or even sung a note. We provide lyric sheets if you want them, and compere Matt will be on hand to help you with any tricky cues.
Songs will be up for grabs on the night on a first come, first served basis, so arrive early to secure your favourite!
N.B. The group will play two sets with a half hour break in between.