Snuff Lane presents:
Midnight Ghost Train
+ My Diablo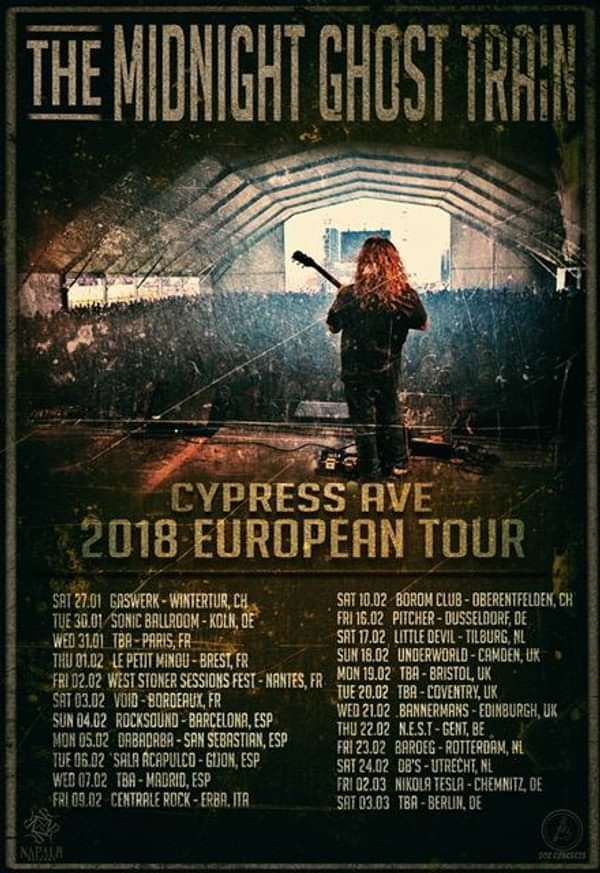 The Midnight Ghost Train
No matter how big or small the crowd is you will never catch TMGT playing any less than to the best of their ability. Their live show has become the pinnacle and well sought out experience of their existence. Touring in both the U.S. and Europe, TMGT currently spends as much time on the road as possible hoping to leave their artistic impression on the world. In 2010, Moss' father and mentor died of a heart attack. His last words to Steve were "Don't ever stop playing music no matter what. Push it as hard as you can." These are the words that the band lives by. The Midnight Ghost Train will never stop. They've given it all up for the stage. This band is the ultimate eulogy for John Goff.
My Diablo
Formed from the ashes of one of Oxfordshire's most hardest rocking/hardest living outfits Mother Corona, My Diablo are a powerhouse in modern hard rock, with a nack for creating catchy hooks with a blistering assault.
Line Up
Midnight Ghost Train
My Diablo