Dictionary Pudding presents:
Damo Suzuki
+ The Cube Orchestra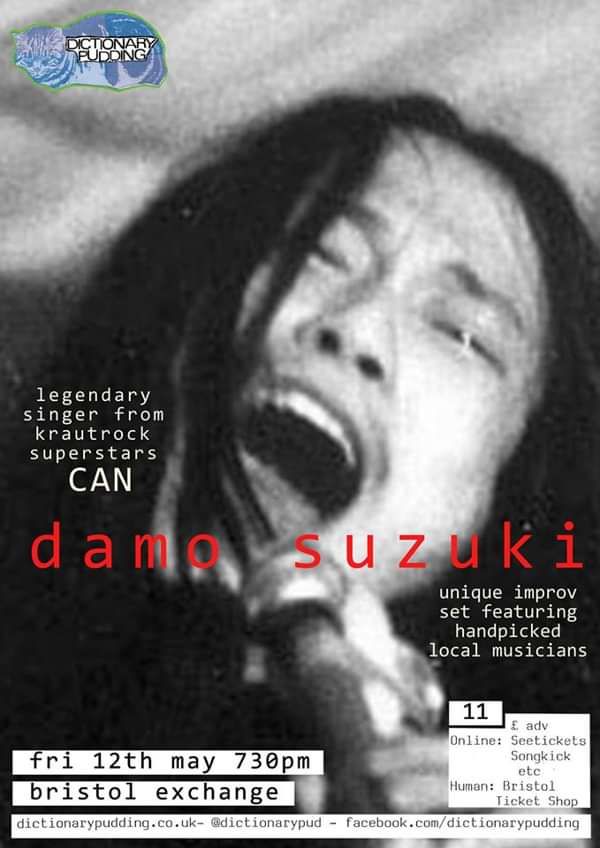 Damo Suzuki
www.facebook.com/Damo-Suzuki-167113260121324 https://www.youtube.com/watch?v=Q_E4IxwXK8A A genuinely unique talent, Damo Suzuki found fame after krautrock legends CAN found him busking in the streets of 70s Cologne. Immediately drafting him in to replace Malcolm Mooney, the band, oft-considered one of the single greatest outfits in western musical history went on to record a plethora of seminal LPs, including TAGO MAGO and EGE BAMYASI.
The Cube Orchestra
Bristol improv.
Line Up
Damo Suzuki
The Cube Orchestra